This Page updated September 1, 2012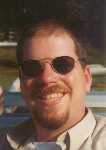 A little about me: I have been involved in several aspects of Commercial and College radio, as well as audio and video production for several years. I also have been an avid radio listener for many years before that. I formerly was Chief Engineer at WRTC in Hartford, CT. For a look at projects that I had been involved in at WRTC, click here.


1-Sep-12 The Connecticut radio discussion board url has been updated.
---
Broadcasting Links:
Publications
Radio/TV Station Search Pages
Broadcast Discussion Groups
Broadcast Associations
Technical Information
Broadcast Equipment Suppliers
Used Equipment Suppliers
Other Broadcasting Resources
---
Main Page | RadioBlog | News Archives | Radio Links | Tower Pictures | History Page | WRTC Page
Comments? Email the Webmaster
Copyright 1997-2012 Paul R. Bourque/Celestial Designs
http://ctradio.freeservers.com

---